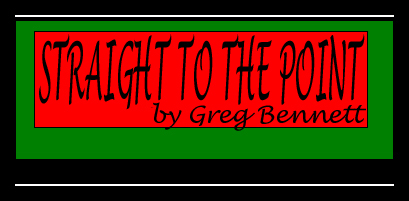 Hello racers and race fans.
First, I would like to introduce myself to you. My name is Greg Bennett, and I am a fellow drag racer.
I want to know if any of you feel the same way I do about drag racing. As a black drag racer, I have tried to get sponsors, and I have been unsuccessful. Some blacks, who have been able to get sponsorship, haven't been able to get a full commitment, or if they did it was short-term. I don't get this.
There are so many blacks and other minorities that love the sport of drag racing and have invested a lot of money in it. Unfortunately, the sport has given very little in return. The corporate world has not been eager to open it's pockets to us. It is not as though we want to consume the sport, but we would like to be considered as equals for financing in the world of drag racing.
I am the one who is going to keep you informed and I'll be....... STRAIGHT TO THE POINT!
Greg Bennett
What's your opinion? Send us an e-mail to: feedback@blackdragraces.8m.com