Click to visit our sponsor's website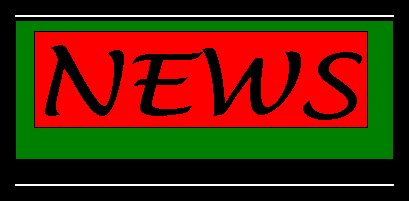 Get On Track!

Just can't wait for the next issue. Want to receive breaking news and find out whaz-up.

Come on racers, send us your press releases or any race news, photos or results. It's simple just Click Here so we can post it!!!!

If you've been off the web, you can go back into the News Archives 2006


12/20/2007
Brown Closes On Top Fuel License With More Runs In Gainesville!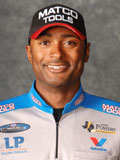 Antron Brown

Antron Brown and the Lee Beard-led Matco Tools Top Fuel team completed three days of testing at Gainesville (Fla.) Raceway Dec. 19, making eight tries at the historic Gainesville quarter mile during the three-day winter test. Brown is just two passes away from earning his crossover Top Fuel license.

The team battled cooler than normal temperatures during the first two days in Florida, limiting Brown to just four tries at the quarter mile on Monday and Tuesday. The low 50-degree temperatures created tricky track conditions causing tire-shake during the run. Wednesday's warmer temperatures allowed the team to make four passes.

"The experience was a mind-blowing experience," Brown said. "When I got to about 100 feet, it felt like the car went into warp drive. I love it. Our team is meshing together exceptionally well. I am looking forward to our next test session in January and to get the Top Fuel license."

Brown's lightning quick reaction times carried over from the Pro Stock Motorcycle class as he posted consistent reaction times. On Wednesday's second run, the 16-time PSM winner drove the Matco-backed rail to the 330-foot mark clocking solid incremental numbers that equated to a high 4.4-second burst. On the final attempt, Brown made a 1,000-foot effort at 4.90 seconds at 205 mph. He was traveling more than 273 mph at half track on the pass.

"Antron looked like a seasoned veteran as he cut consistent reaction times in the .040-.050 range," Beard said. "He did an outstanding job of driving the car straight and keeping it in the groove. His moderate runs that were necessary for his competition license had a .841 60-foot time, 2.15 to the 330 (foot), and the other run was a .848 60-foot, 2.16 to the 330 (foot), 3.08 at half-track with a speed of 273 and he shut off at the 1,000-foot clock and it ran 4.90 at 205 mph. Had he had drove it to the end, the numbers indicate it would have been good enough to run 4.53 to 4.54. He only needs to make two full runs to complete the criteria for a Top Fuel license and we feel confident that he's ready to run to the finish line from here on out."

12/4/2007
Peggy Llewellyn Released By Klement Racing!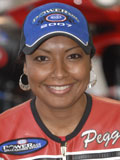 Peggy Llewellyn

Without giving a reason in a brief press release, Pro Stock Motorcycle team owner Karl Klement announced that he will not be renewing the contract of team rider Peggy Llewellyn in 2008. The move is a bit of a surprise considering the popular rider managed a lofty fourth-place finish in the points. Klement says the search for her replacement is under way.

Llewellyn qualified for all 16 races in 2007, 12 times in the top half of the field, and logged an 18-15 race day record with one win, four semifinal appearances, and six quarterfinal runs. She began the Countdown to Four in seventh place and broke into the Countdown to One with a dramatic win in Dallas, the first victory of her brief career.

"I really want to thank Peggy for the job she did for us this year," Klement said. "Never in my life would I have thought we'd do that well this quickly. I want to thank Peggy, all the crewmembers, George and Jackie Bryce, George Smith, and everybody at G2 Motorsports for making this season so successful."

Prior to this season, Llewellyn raced in six events for Harry Lartigue.

In a yet-to-be-published NHRA.com interview with G-Squared Motorsports' George Bryce, who served as Llewellyn's mentor and crew chief, there were no signs of an imminent separation. The interview was conducted before the Pomona race.

"I've seen a constant increase in her riding ability this year, and as someone who has taught people how to ride for most of my life, that's probably the most exciting thing about her," Bryce said. "At first we were happy to see her qualify. Then she started qualifying mid-pack and winning rounds here and there. Next thing you know, she's qualifying in the top four and going multiple rounds at every race. Her advancement as a rider has been remarkable.

"Even though you can see this obvious upward trend in her riding, we really feel like she's snuck up on everyone. Let me see a show of hands of people who picked her to be in the final four going for the championship this year. No one expected her to do anything spectacular, but you know what, she did, and I'm very proud of her. She's polite and gracious and just a joy to be around, and she's getting better."

When reached by phone Tuesday morning, Klement declined to comment further on his decision. Calls to Llewellyn were unanswered.

Klement Racing receives support from Rush Racing Products, Tucker Rocky Distributing, PJ1, Motion Pro, Royal Purple, Wiseco Pistons, Precision Motorcycle Products, Darcy Racing, and DynoJet Research.

Under Cover Brother fell, if you think that peggy is getting a raw deal, do not support the companies that support Klement Racing!!!

11/20/2007
Ron Weems 2007 PSCA Outlaw Street 10.5 Champion!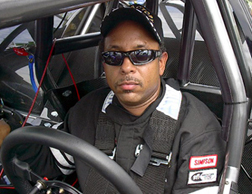 Ron Weems

Ron Weems and the Toy Factory Racing Team "WIN" their 1st PSCA Outlaw 10.5 Championship!!!!

11/7/2007
Todd To Team With Lucas!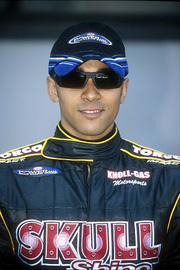 J.R. Todd

J.R. Todd will team up with Morgan Lucas on the Lucas Oil Racing Top Fuel team next season. Todd's current sponsor, Evan Knoll and his Torco and Seelye Wright brands, will stay on board. John Stewart will be Todd's crew chief.

"J.R. and I have been great friends," Lucas said. "We already talk about everything, even if it is just talking about the cartoons we watch." Shot back Todd, "He's the bad influence."

11/3/2007
Antron Brown Named Driver Of Matco Top Fuel Dragster!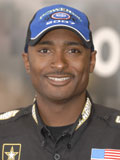 Antron Brown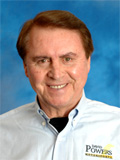 David Powers

After 10 seasons as one of the elite Pro Stock Motorcycle competitors on the NHRA circuit, 16-time NHRA winner Antron Brown will move to NHRA's premier category, Top Fuel, to pilot the David Powers Motorsports Matco Tools Iron Eagle Top Fuel dragster in 2008.

"I'm very excited to have this opportunity to be part of the David Powers Motorsports team with Lee Beard and Rob Flynn," Brown said. "Also, to be teammates with "Hot Rod" Fuller is awesome. It makes me speechless, which is a first for me, to have this opportunity to represent Matco Tools, their distributors, and all of DPM. I've been associated with Matco for the past few years while at DSR (Don Schumacher Racing) and attending the annual Matco Tools Expo and I'm looking forward to expanding that relationship. Everyone in their organization has a passion for the business and winning, from President Tom Willis to the 1500 franchisees selling the Matco product. I couldn't think of a better organization to make this transition with and for them to believe in me and give me this shot as a rookie driver is awesome."

A two-time NHRA championship runner-up (2001, '06), Brown raced to 16 wins in 145 career Pro Stock Motorcycle events. A native of Chesterfield, N.J., Brown also earned 11 career pole awards in the two-wheel category and has not missed the cut for an NHRA race since his rookie season in 1998.

"We learned with the Iron Eagle Club hospitality how to improve the business-to-business relationship for Matco and it's distributors and guests," said team owner David Powers. "During the past year, we've expanded the motorsports opportunity for Matco and have learned new ways that we could expand in the future.

"It is obvious that he also has to have the capabilities and to that point you can look at his skillful execution in the Pro Stock Motorcycle. Antron has the commitment and dedication to be one of the best. Frank Hawley, the master of teaching drivers, would tell you that Antron is one of the most focused and committed pros he's had the pleasure of working with. We also know that Antron will fit in well with all the other David Powers Motorsports professionals and will become, in a short period of time, a very successful Top Fuel driver in the Matco Tools dragster."

A two-time winner of the prestigious U.S. Nationals in Indianapolis (2002, '04), Brown has ridden the U.S. Army Suzuki for Don Schumacher Racing for more than three seasons. Last July, he joined the esteemed Mickey Thompson 6-Second Pro Stock Bike Club with a 6.981-seconds pass in Sonoma, Calif. He earned his first career NHRA victory at Texas Motorplex near Dallas in 1999. Brown, 31, currently resides in Pittsboro, Ind. with his wife Billie Jo and their two children.

"Antron has been apart of the Matco Tools Family and knows our Company and Distributors very well," said Ernie Lauber, Vice President of Marketing for Matco. "He has been to a number of our tool expos and national meetings and understands our values and goals. Antron is not only an accomplished racer, he is also a technician and fabricator who uses our products everyday. We know this is a huge step from Pro Stock Motorcycle to Top Fuel, but know Antron will embrace this challenge. We have all the confidence that David Powers and Lee Beard will provide Antron with all the tools to make him successful at this level."

Brown and crew chief Lee Beard will team with David Powers Motorsports driver Rod Fuller, driver of the Caterpillar dragster. In a few short seasons, Fuller has grown into one of the premier drivers in the Top Fuel division. The former NHRA sportsmen competitor has earned six career Top Fuel victories and six poles. Last weekend in Las Vegas, Fuller also captured the lucrative win in the $100,000 Technicoat Shootout bonus race. He is currently one of four drivers competing for the 2007 NHRA championship in the Countdown to 1.

"What I see in Antron Brown is an individual that is willing to give 110-percent to do whatever it takes to be successful out here in NHRA drag racing," Beard said. "What it takes to be successful today in racing is the total package and we feel Antron brings that to the table. A driver needs to be full circle with a commitment to working with the race team, the sponsors, and working and meeting with the Matco Tools distributors. His willingness to work at the shop and really learn about the race car will make him a better race car driver. His enthusiastic and outgoing personality is an asset to any team."

"The goal is to keep our heads down and work as hard as we can," Brown added. "There are a lot of great people whom I can absorb and learn from here in this environment. We want to remain positive and field a championship-caliber race team. That's our main goal."

The Powers organization also is mulling the opportunity of adding a third car to its racing stable. With the success of both the Matco Tools and Caterpillar teams, sponsors and drivers have approached the DPM camp about growing the business.

10/24/2007
City Terminates Banning Dragstrip Project!
The City of Banning, California, has voted to terminate the agreement with Banning Airport Associates, LLP, to construct a drag strip known as Drag City. Instead, the city will pursue industrial development on the land.

The project was begun in the late 1990's by Andy and Ron Marocco, and since late 2005 Tom Searles and Banning Airport Associates, LLP, have been developing the project, but failed to meet several deadlines for funding as well as noise and air quality analysis.

In a statement posted on the Drag City website but later removed, Andy Marocco announced on Oct. 12 that he and his father had acquired 100% interest in Banning Airport Associates, LLC.

The seven-year complicated financial situation doesn't get any clearer, but it seems that the City of Banning is moving on.

9/28/2007
NHRA Founder Wally Parks, Patriarch Of Drag Racing Dies @ Age 94!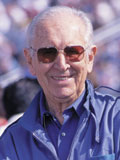 Wally Parks,
1913-2007

Wally Parks, the driving force behind the formation of NHRA, has died at the age of 94. It was Parks' vision, goals and unconditional commitment to the need for speed and side-by-side racing in a safer, more controlled environment that created what is today the world's largest motorsports governing body.

"Today is a sad day in the world of NHRA and the sport of drag racing," said Tom Compton, president of NHRA. "Words simply can't describe the immeasurable impact Wally has had on the sport he created and the millions of people's lives he touched along the way. The name Wally Parks is synonymous with drag racing, and his vision and direction will guide NHRA for years to come. Everyone in drag racing, and the industries formed to service the sport, will forever be indebted to Wally, his vision, his focus and his desire to create, build and grow NHRA."

"Wally spent his lifetime doing what he loved," said Dallas Gardner, chairman of the NHRA board of directors. "He marked the path and led the way for this incredible industry and the sport of drag racing. Wally was NHRA, and through his dream came a path to follow with lofty goals and ambition. He put the people in place and trusted in them. He has not abandoned us. He has left us with a road map that he knows will be followed."

Parks, who founded NHRA in 1951, received countless awards in the motorsports world and played a pivotal role in the establishment of an entire industry devoted to speed and automotive aftermarket parts and accessories that today is a multibillion-dollar business. Yet Parks never implied that he did it all himself. His pride and joy, and where he spent most of his time in recent years while still serving on NHRA's board of directors, was The Wally Parks NHRA Motorsports Museum presented by Automobile Club of Southern California at Fairplex in Pomona, Calif.

Details regarding arrangements and planned events will be released at a later date.

9/23/2007
Llewellyn Wins & Clinches Countdown Berth!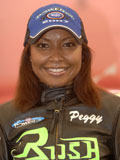 Peggy Llewellyn

Llewellyn needed to win her first NHRA national event to make it into the Countdown to One field and she delivered with a huge holeshot victory over points leader Andrew Hines. Hitting the Christmas Tree with a .010 reaction time in front of Hines' .045-second start, Llewellyn managed to hold off a hard-charging Hines to take the win with a 7.020 at 190.00 mph to Hines' quicker but losing 7.007 at 191.16 mph.

This is Llewellyn's 20th NHRA event. The San Antonio-based rider of the Rush Racing Products S&S Buell V-Twin was a clear favorite in her home state and when the win light came on in her lane, the crowd roared its approval.

9/23/2007
John Force Injured In Dallas Top End Collision!

John Force

14-time NHRA Funny Car Champion John Force was airlifted via helicopter out of the Dallas Motorplex today after a hard top-end collision with Kenny Bernstein during the second round of Funny Car eliminations at the NHRA Fall Nationals. Bernstein apparently moved left toward the centerline, clipping the last timing cone and colliding with Force just past the finish line. Force's car hit the concrete guard wall where the body flew off, then coming to a stop.

Reports from the top end said both drivers were out of their cars after the crash. Force was alert and conscious, talking with Emergency Medical Technicians and reportedly has injuries to his legs, feet and a serious injuries to his hands. He¹ll require an extensive work-up and treatment reported NHRA doctor Dwight Shewchuk according to a copyrighted story on NHRA.com. Force was transported to Baylor University Medical Hospital via Life Flight Helicopter where he'll receive a more complete medical evaluation. Bernstein was not seriously injured in the accident.

As this story develops, ESPN has added this online video from their Sports Center Desk.

9/5/2007
Tuttle To Sell Team To Knoll?
Word is that Dexter Tuttle is either in negotiations to sell or already has sold his Top Fuel team to Evan Knoll. J.R. Todd, who reportedly resigned from the Tuttle team to pursue other rides with (pick one) John Force, Kenny Bernstein or the Don Schumacher operation, evidently hasn't had much luck and evidently whatever offers he reportedly had from any of those owners is now off of the table.

Kenny Bernstein says he still wants to drive, Gary Scelzi's "sabbatical" was cancelled and Force already has a new driver. So Todd and Clay Millican will probably be teammates, with Kevin Poynter presumably going with Todd. Tuttle reportedly is going to form a new team and return to the 12-14 race schedule he had before Evan Knoll.

8/31/2007
Llewellyn Will Rush Into Countdown With New Sponsor!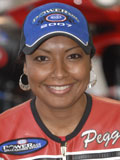 Peggy Llewellyn

NHRA Pro Stock Motorcycle racer Peggy Llewellyn hopes to make big noise in the Countdown to Four with the help of Rush Racing Products, a leading V-Twin performance exhaust manufacturer. The Indiana-based company will begin its primary sponsorship of Llewellyn's Karl Klement Racing Buell at the Mac Tools U.S. Nationals.

"We met Peggy at the Motorcycle Dealer Expo last February in Indianapolis," said Rush Racing President Lou Pringle. "She's very personable and very excited about her racing program. Peggy really wants to win, and qualifying for the Countdown proves that. She's got a great team behind her and a great owner in Karl Klement. The real deciding factor in this deal was sitting across the table from Karl. In addition to Peggy, we bought into the man behind this race team."

"Our associate sponsor Tucker Rocky introduced us," Klement said about meeting Pringle. "Now they've decided they want to be our marketing partner for the rest of this season and all next year, and we're tickled to death. They're getting onboard at the right time."

In their first full season of racing, Llewellyn and the Klement Racing team made the cut for the Countdown to Four, the NHRA's new playoff series that begins with the Mac Tools U.S. Nationals. Only the top eight in the POWERade points standings are eligible to compete for the world championship, and all eyes will be on those eight through the last race of the season in Pomona, Calif. That makes the Mac Tools U.S. Nationals, known as the Big Go, bigger than ever.

"It's a huge accomplishment to be in the Countdown," said co-crew chief Shane Maloney. "There are a lot of really good motorcycles that didn't get in. We're peaking at the right time, and having Rush onboard as our primary sponsor is a big confidence booster."

"Peggy and this team are proving we're the real deal," added six-time world champion tuner George Bryce, the other crew chief on the KK Racing Buell. "Having Rush Racing Products onboard not only sets us up for the final push this year, but also gives us a tremendous launching pad into the 2008 season."

"I'm really excited that they're coming onboard," said Llewellyn. "We're gonna show them that they picked the right team to help showcase their products."

"Having Rush Racing Products as a marketing partner is a perfect fit," added Klement. "Rush has been leading the way in muffler performance since 1993. Their attention to detail to maximize performance in every muffler they produce is the type of commitment we want on our team, and we're proud to have them onboard as our primary sponsor."

"We're relatively picky about where we spend our advertising dollars," finished Pringle. "And the profile of Peggy and the Klement Racing team works well with the way we go to business. By partnering with Karl, we have associated our brand with one of the best team owners in Pro Stock Motorcycle, but also one of the finest and most marketable riders. Peggy will be featured at one of our dealerships in each market that she races in. Together, I think we'll be a great team. We have every confidence that the Rush Racing Products Buell will be competing for a Pro Stock Motorcycle championship."

8/08/2007
Ron Weems From The Sand Trap To The Winner's Circle!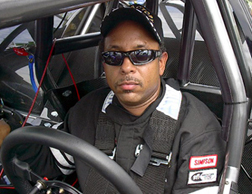 Ron Weems

Weems was the number one qualifier in the PSCA Outlaw Street 10.5, with a time of 7.20 e.t. @ 195.79 mph. After that great run, the parachutes didn't deploy and the car went into the sand. It looked like the race weekend might be over.

The Toy Factory Race team, sponsored by Mesa Contracting and PRW (Performance Racing Warehouse), surveyed the damage and vowed to have the car ready for the first round of elimination on Sunday. A major reason for this decision was that this was the first race attended by Toy Factory Racing's newest sponsor, PRW. In addition, Weems had been leading the points since the beginning of the season, and wanted to stay there.

The Toy Factory race crew worked the remainder of the day Saturday, into the wee hours of the morning on Sunday, replacing both carburetors and repairing the front end. Ron went so far as to return home to get his spare hood scoop and other parts he had at his shop.
Toy Factory Racing's Pontiac Grand Am In The Sand Trap
(Photo Courtesy of Paul Schmitz Reflections Of... Motorsports Photography)

Ron Weems and the Toy Factory Race Team would like to give special thanks to Team Green owner, Danny Booker, for the use of his carburetors. Without them, the race definitely would have been over for the Toy Factory team. Special thanks also go to friends and fellow racers who gave their support with getting the car ready to race.

Of course the ultimate thanks go to the Toy Factory crew, Sonny, Andy, and Craig, for their unwavering support and efforts to get the car back in it's winning ways.

Weems had the event high mph @ 195.79 & his 7.201 was the event low e.t. in Outlaw Street 10.5.

In the finals, Weems took the win with a 7.366 e.t. @ 185.95 mph over Slim Zeinaty's 7.477 e.t. @ 194.10 mph.

Weems left the starting line first and held off the high mph of Zeinaty to capture his 3rd win of 2007 and padded his 30 point lead!!!
Ron Weems And The Toy Factory Race Team In The Winners Circle!

6/18/2007
J.R. Todd Wins Visaia Charity Event!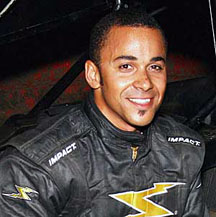 J.R. Todd

The off-weekend for the NHRA Pro drivers found a few fellow nitro competitors making it to Visalia, CA for the Gary Scelzi & Friends All-Star Challenge to benefit Plaza Park Raceway and the Drag Racing Association of Women (DRAW).

Scelzi invited teammate Ron Capps, J.R. Todd, Morgan Lucas, Del Worsham, and Cory McClenathan to drive 600-cc winged Mini-Sprint cars on the semi-banked, 1/5 mile, clay oval local track in the special fund-raising event. Funny Car champ John Force and Bud dragster driver Brandon Bernstein came along for moral support.

Scelzi and Capps were the one and two qualifiers. In the 25-lap main event J.R. Todd spun the race leader Capps while battling for position and also collected Scelzi.

After the restart Todd went on to take the checkered flag with Capps racing back to cross the finish line in second place and Scelzi in third.

The event raised a reported $8,000 for DRAW and the Plaza Park Raceway.

5/24/2007
VP Racing Introduces U4.2 Racing Fuel!
VP Racing Fuels, Inc. announced the introduction of the latest generation of its U4-based fuels U4.2. Following on the heels of its U4.1 introduction, U4.2 is designed as a direct pour-in replacement for its original U4 racing fuel blend. While U4 makes up to 6% more horsepower than pump gas, it necessitates draining the fuel system between uses due to potential residue build-up in the carburetor, said Steve Burns, VP's President and CEO. U4.1 addressed the residue issue, but requires substantial jetting changes to achieve optimum tuning. U4.2 combines the best attributes of both fuels by offering the same power, no residue and less odor, while requiring little to no jetting changes. The biggest jetting changes we've seen required for U4.2 are +2 main jets and +2 pilot jets. Relatively speaking, customers can simply, pour in the power and be on their way.

Like U4 and U4.1, U4.2 is designed for engines with 10:1 to 12:1 compression, but significantly, U4.2 has a much higher octane rating than either of its predecessors, "Burns continued. For customers, this means even greater protection against detonation. In addition to motorcycles, this fuel will work great in Quick 16 drag racing at compression ratios up to 14.5:1."

There are always improvements that can be made, " Burns added. We'll never be satisfied until we've explored all options for providing customers with the best technology and performance possible. Fortunately, as a relatively small company we have the ability to move quickly to introduce the newest technological developments to market."

U4.2 is designed for all 4-stroke applications as well as stock 2-strokes. Although U4.2 is illegal for AMA Pro Racing due to its oxygen content, it's still legal for AMA amateur, CCS, WERA, AFM and club level racing.

Use of U4.2 will yield faster and more responsive engines without harming carburetors, O-rings or gaskets like some other race fuels will. According to Burns, its power gains compare to VP's best AMA Pro level race fuels for less than half the cost – a comparatively easy, inexpensive way to generate additional power. For example, a new exhaust system wouldn't generate as big a power increase and the increase would be on a smaller slice of the RPM range, while U4.2 produces power gains at all RPM levels.

Over its 32-year history, VP Racing has fueled champions in virtually every racing category and class -- from drag racing, road racing and circle track to motocross, off-road and off-shore. VP has earned a reputation for producing high quality racing fuels with superior power and consistency" as illustrated by its sweep of all AMA Pro Racing Championships in Superbike, Supercross, Motocross and Supermoto in 2006. VP is also the official, spec fuel and/or contingency sponsor of AMA Supercross, AMA Motocross, Prostar AMA, NHRA, SKUSA, Stars of Karting, Rmix Challenge and numerous other sanctioning bodies.

In addition to fuels, VP's product line includes performance chemicals, specialty lubricants, traction compounds and racing-related accessories, each designed to produce the most power and best performance in their respective racing applications.

5/16/2007
Dave Danish Passes!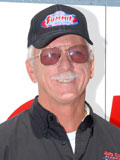 Dave Danish

Dave Danish, general manager of Southwestern Int'l Raceway, an NHRA Division 7 track in Tucson, Ariz., died May 15, four days after suffering a major heart attack. At the direction of family members, doctors at San Antonio Community Hospital in Upland, Calif., removed Danish from life-support systems in the afternoon, and he succumbed peacefully a few hours later. He was 61.

Condolences can be sent in care of Mike Yurick, California Speedway, 9300 Cherry Ave., Fontana, CA 92335; e-mail, caoperations@californiaspeedway.com.

Danish served as NHRA Division 3 tech director from 1978 to 1983, when he was named NHRA's national tech director, a position he held until 1994.

After leaving NHRA, Danish worked with the Mickey Thompson Entertainment Group putting on AMA Supercross events before moving into dragstrip operations, where he proved an effective leader, first at SIR – where under his stewardship the track was first named Most Improved Racetrack and later Track of the Year for Division 7 -- and most recently at Auto Club Dragway. Under Danish's direction, Auto Club Dragway received the Best Lucas Oil Division 7 Track award in 2005 for the second year in a row. Danish recently resigned from his post at the Fontana track to return to SIR. Last weekend's Andy Robles Memorial Auto Club Jr. Dragster Series event was his last event as manager at the track.

With our deepest sympathy, the entire BDR staff send their condolences to Kathy, and the Danish family.

Dave is survived by his wife, Kathy, daughters Wende and Sheri, and two grandchildren. Services are pending.

Viewing and services will be held at Forest Lawn, 21300 Via Verde Drive, Covina CA 91724; (626) 732-2308. The viewing will be Sunday, May 20, from 3-9 p.m. Services will be Tuesday, May 22, at 9 a.m.

A celebration of Danish's life will be held at California Speedway in the Apex Restaurant area immediately following the services.

California Speedway is located at 9300 Cherry Avenue, Fontana CA 92335; (909)-429-5000.

In lieu of flowers, the family is requesting donations be made to the Drag Racing Association of Women, a non-profit organization that provides financial and emotional support to qualified individuals involved in drag racing accidents at a track, or to the Loma Linda Ronald McDonald House. For DRAW, a donation form can be downloaded from the organization's website at www.drawfasthelp.org or mailed to DRAW, 4 Hance Drive, Charleston, IL 61920. For the Loma Linda Ronald McDonald House, donations can be sent to Loma Linda Ronald McDonalds House, 11365 Anderson Street, Loma Linda, CA 92354; please reference in Memory of Dave Danish on the memo line of the check. Credit card contributions can be made by calling (909) 558-8300.

5/14/2007
Dave Danish Hospitalized!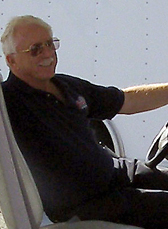 Dave Danish

Dave Danish, the popular track manager at Auto Club Dragway in Fontana, reportedly suffered a massive heart attack on Friday evening while driving with his wife Cathy to a track farewell dinner with his crew before their departure to Arizona. According to the report, the car Danish was driving collided with a city bus and a tree after his heart attack. Cathy was not seriously injured in the accident. Dave is in a coma in the Cardiac Intensive Care Unit at San Antonio Community Hospital in Upland, CA. The hospital will not accept flowers or gifts into the Cardiac Unit, but messages of support can be sent to the attention of Mike Urick at California Speedway, 9300 Cherry Ave., Fontana, CA 92335, or you can send them via email to caoperations@californiaspeedway.com. The couple were to leave LA this week to take over the management of SIR in Tucson.

5/2/2007
Todd's Team Shuffles Again; Poynter Replaces West As Car Chief!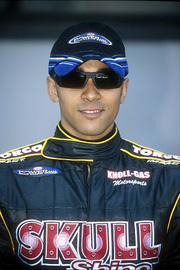 J.R. Todd

The roller-coaster season of Top Fuel phenom J.R. Todd became more turbulent when car chief Johnny West informed the Dexter Tuttle-owned Skull Shine/Torco Racing Fuels team in Atlanta that he planned to leave the team to work for the Knoll Gas Motorsports Top Fuel dragster driven by Clay Millican.

West was hired by Todd's team following the surprise loss of crew chief Jimmy Walsh and crewmember Danny DeGennaro to Kenny Bernstein's Funny Car team in late February.

The team quickly plugged the hole by hiring Kevin Poynter, who recently served as car chief on the Funny Car of the late Eric Medlen at John Force Racing. According to Todd, West had planned to help the team through the Madison event, but the hiring of Poynter apparently changed that.

"Tuttle Motorsports thanks John Force Racing – especially John Medlen [Eric's father and crew chief] – for allowing Kevin to join our team," said Tuttle. "We are happy to have him onboard. All of us are looking forward to working with him. We think he is a great addition to our team."

Todd has maintained his strong performance this season through much adversity. This marks the second time this season that Todd has lost a tuner, and Todd served as a pallbearer at the funeral of good friend Medlen prior to the Houston event. Through it all, Todd has scored two wins, and he sits third in the NHRA POWERade points standings while remaining optimistic about his season.

Earlier in the week, Todd had commented, "[Losing West is] disappointing, but we're working on bringing in another full-time guy and still looking for a crew chief," said Todd. "We have a good tune-up; we're looking for a crew chief who will work with it rather than change it. We hope to add some stability for the rest of the season. We should be okay once we get this all worked out."

Todd won the 2006 Auto Club Road to the Future Award, signifying NHRA's top rookie. In only 25 races, Todd has scored five national event wins in six final-round appearances. He earned an eighth-place finish in the championship standings last season despite competing in only 19 of 23 events. This season, Todd won at the season-opening race in Pomona and in Houston.

4/20/2007
Fontana Drag Strip Not Closing!
From Mike Yurick, Sr Director of Operations California Speedway as a FYI for California racers: "Please let everyone know that The Auto Club Dragway at California Speedway is not closing. We have received numerous calls this week about us closing down and that is not the case at all. We have some noise issues to work through that will affect our ability to run Top Alcohol and Nitro classes after June 1st. We are working to review and revise the current County noise ordinance as well as looking at possible mitigation. This requires us to collect a lot of data as well as having a focused Environmental Impact Study prepared by an outside consultant for submittal to the County, all of which is currently in the works." Are we clear now? Not closing!!!

4/16/2007
Danish To Leave Auto Club Dragway!!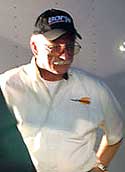 Dave Danish

California Speedway's Senior Director of Operations Mike Yurick has confirmed that Auto Club Dragway Track Manager Dave Danish has handed in his resignation effective May 14. Danish and his wife Cathy will oversee the coming divisional event May 3-6 and the Andy Robles Memorial, Auto Club Jr. Dragster Series event on May 12-13. Under Danish's direction the Dragway received the "Best Lucas Oil Division 7 Track" in 2005 for the second year in a row. Danish has confirmed his departure, but will not announce his future plans until later in the week.

Yurick also announced that after June 1 there will be no more alcohol or fuel cars allowed on the quarter mile, however the Pacific Street Car Association's race schedule and the NHRA SportsNationals will not be affected. Nitro Coupes at the recent Super Chevy Show raised noise issues with a few local residents and the Speedway has now engaged Santa Ana-based Gordon Bricken & Associates to work on acoustics and noise control for the facility.

4/2/2007
J.R. Todd Score Emotional Win!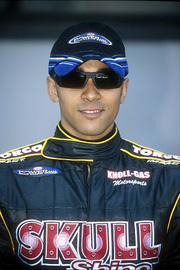 J.R. Todd

Top Fuel sophomore J.R. Todd immediately dedicated his victory at the 20th annual O'Reilly NHRA Spring Nationals presented by Pennzoil to close friend Eric Medlen, who lost his life March 23 after a testing accident. He joined TF/Funny Car victor Ron Capps, Pro Stock winner Jason Line and Pro Stock Motorcycle champ Angelle Sampey in an emotional winner's circle Sunday evening at Houston Raceway Park.

Todd held off first-time finalist Joe Hartley, 4.603 to 4.645, to take his fifth victory in 23 NHRA starts.

Todd's second Top Fuel win of the year in his Skull Shine dragster lifted him to within 16 points of the POWERade lead, still held by "Hot Rod" Fuller, who lost in Round 1. This was his first win with new crew chief Johnny West, who joined the team two races ago.

Racing against an opponent that had never won more than a single round in a day, Todd stayed focused on his goal and got the win with a 4.603 at 313.80 mph over Hartley's 4.645 at 307.79 mph. Hartley's unsponsored car is now 10th in the championship rankings.

"I'm so glad March is over because it was the worst month of my life," Todd said. "I lost my crew chief and I lost one of my best friends but at least I have this trophy to give to his family. I want to win every race I'm in but this one more than ever. I was wondering how long it would take me to win a trophy and give it to his family. I guess Eric was watching over me today.

"You have to get in the car and put all the bad thoughts out of your head. We know the dangers out here and Eric knew what he was doing. Still, you can never prepare yourself for anything like that. He pushed me to be a Funny Car driver and I made a lap in [Bob] Gilbertson's once and he was there watching me. Even so, he was thrilled when I got this driving job. We all miss him."

Starting the day mid-pack in the No. 7 position, Todd beat Clay Millican, Melanie Troxel, Larry Dixon, and Hartley on the day. On the other side of the ladder, Hartley took out Hillary Will, top qualifier Whit Bazemore, and Dave Grubnic to reach his first final in 57 races.

3/23/2007
Medlen Succumbs To His Injuries!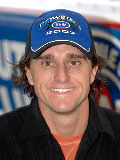 Eric Medlen

Eric Medlen succumbed to his injuries today @ 3:20 p.m. (ET). Our sincere condolences to his family and friends.

3/21/2007
Medlen Has Craniotomy, Remains In Critical Condition!
Injured NHRA Funny Car driver Eric Medlen survived a delicate, three-hour craniotomy procedure to relive pressure and hemorrhaging Tuesday evening but remained in critical condition Wednesday at Shands at the University of Florida medical center.

Over the next two weeks, the 33-year-old will remain in a drug-induced coma designed to promote healing.

"We consider ourselves fortunate that Eric is in one of the top hospitals in the world for this type of injury and is getting absolutely the best treatment possible," said John Medlen, Eric's father and crew chief.

"We want to thank Eric's friends, fans, sponsors and the entire NHRA drag racing community for their support in this very difficult time for our family," he said. "We would ask that they continue to remember Eric in their prayers. He's a fighter, but he has a long battle ahead of him."

The elder Medlen also asked, for Eric's sake and the sake of the family, that fans refrain from speculation, especially on the internet, where erroneous information already has been a source of considerable anguish.

3/20/2007
Ron Weems And the Toy Factory Crew"Dominates" Outlaw Street 10.5 @ The PSCA Spring Break Shootout March 16th - 18th, 2007 @ California Speedway Fontana, CA!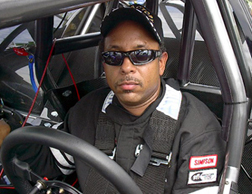 Ron Weems

Ron Weems and the Toy Factory crew "Dominated" the competition in Outlaw Street 10.5 with his Pontiac Grand Am. In the final round Weems took the win over Rod Oxford and reset the E.T. record once again, running a career best of 7.082 E.T. @ 196.7 MPH.

After two years in a row finishing #2 in points, Weems and the Toy Factory crew have started the 2007 season with two consecutive wins. Their ultimate goal of finishing #1 looks very promising .

Weems broke the class E.T. record of 7.13, by running a 7.09 during qualifying and then going 7.082 in the final round.

Blackdragracers.com wants to congratulate, Ron and his crew for their record setting win!

Weems' Pontiac Grand Am!

3/19/2007
Medlen Involved In Gainesville Testing Accident!

Eric Medlen

The six-time NHRA tour winner, who participated in Sunday's 38th annual ACDelco Gatornationals, was being treated in the surgical intensive care unit at Shands. He was listed in critical condition while being further evaluated by medical personnel.

Medical staff will provide a condition update at midday on Tuesday according to John Force Racing sources who emphasized that, at the present time, Medlen is not permitted to have visitors, phone calls, cards or flowers.

"Eric's extended family would like to thank everyone for their thoughts and prayers," said Kelly Antonelli, spokesperson for JFR. "At the same time, we would ask that you respect the family's privacy at this time and allow the medical staff to do its work."

NHRA POWERade Funny Car driver Eric Medlen was airlifted from Gainesville Raceway to Shands Memorial Hospital in Gainesville, Florida following a testing crash shortly after Noon, EST. According to eyewitnesses on the scene, Medlen was making a run in the left lane when the car skated around before making contact with the retaining wall. The car then darted across the track and struck the right lane retaining wall. Eyewitnesses conveyed the cause of the accident appears to be a tire failure although that cannot be substantiated at this time.

According to medical personnel on the scene, Medlen was unconcious when they arrived but breathing on his own.

Uncofirmed reports from the hospital indicate strong vital signs from Eric Medlen and a possible broken leg.

3/12/2007
Former NBA Star Hammonds Hopes To Start Strong In Gainesville!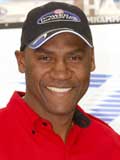 Tom Hammonds

Tom Hammonds is best known in the world of sports for his 12-year NBA career, including time with the Washington Bullets, Charlotte Hornets, Denver Nuggets, and, most important, the Minnesota Timberwolves. During those 12 years, Hammonds competed in 21 playoff games before he retired in 2001.

This year, Hammonds, at 6 feet 9 inches and 240 pounds, will become known as the Pro Stock driver who powers his Hammonds Racing Chevy Cobalt down the quarter-mile. And it's that 6-foot-9 frame that makes him stand out the most among his fellow Pro Stock drivers. Though some believe that his height may be a disadvantage, Hammonds says it has no effect on his ability to drive.

"People say it's a disadvantage all the time, but I don't know where they get it from," Hammonds said. "You can let the clutch out or you can't. It's that simple. You have to get in there and you have to do that job, no matter if you're my size or you're Mugsy Bogues' [Hammonds' former 5-foot-3-inch teammate in Charlotte] size. I've just got to get in there and do my job."

Hammonds, a native of Florida, will make his first start of the season at the 38th annual ACDelco NHRA Gatornationals in Gainesville, Fla. The $1.8 million race, which will be televised on ESPN2 and ESPN2 HD, is the third of 23 events in the NHRA POWERade Series Countdown to the Championship.

Hammonds says racing was never something he began doing after he was done playing basketball but was always a part of his life.

"I've been racing my whole life," Hammonds said, "just about as long as I've been playing basketball. I've always loved Pro Stock in general. I just love that class. People talk about the (Top Fuel) cars and all the power they make, but that's just not for me. I get more enjoyment out of the Pro Stock cars."

Though Hammonds knows the track well, he feels that with the competitive field and having missed the first two races of the season, he will need to have his A game ready going into Gainesville.

"I don't know if I have any type of [home track] advantage," Hammonds said. "The competitors in this sport are so savvy and so tough. If anything, I'm at a disadvantage because I haven't competed in this sport [since 2003]. But we're going to go out and run and run well."

Hammonds stresses that although it's his first race of the season, he is not there for just track time. Hammonds has only one thing on his mind: to win.

"I'm not going to settle to just go to the track and run up and down," Hammonds said. "If we're not ready to compete and go qualify and win, then we shouldn't be at the track. That's our purpose. That's our goal. That's what I'm coming to do."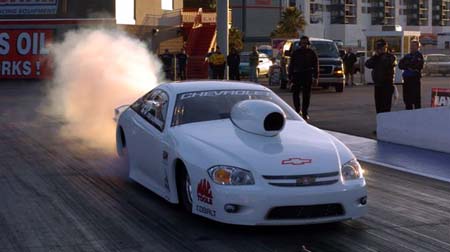 Hammonds' Chevy Cobalt

3/8/2007
Oil-Down News From The ADRL And The NHRA!
The ADRL will be instituting its own oil-down policy starting with its next national event, April 13-14 at Montgomery, AL. According to ADRL prez Kenny Nowling competitors in each category will get three oil downs with no penalty but every oil down after than will cost the team 50 points or half the points accrued for winning a round.

On March 7 the NHRA announced that they are expanding the classes that will now be assessed fines and points for oiling down the track or otherwise delaying the program at their national events. NHRA says that starting next week, an oil-down policy will be extended to professionals in Pro Stock and Pro Stock Motorcycle, as well as sportsman racers in Competition Eliminator, Super Stock, Stock, Super Comp, Super Gas and Super Street.

"Over the first two events of 2007, Top Fuel and Funny Car accounted for a total of two hours and 49 minutes of downtime, while sportsman classes combined for a total of four hours and 37 minutes during the same two events. This trend, seen over the last several years, is the impetus for NHRA's decision to mandate oil down penalties for both professional and sportsman classes," said Graham Light, senior vice president of racing operations.

In conjunction with the implementation of the oil-down penalties, lower engine restraint devices will still be mandatory in sportsman categories based on the staged approach announced by NHRA in 2006. Competition Eliminator vehicles with a wet sump oiling system must be equipped with a lower engine restraint device by May 1, 2007. By January 1, 2008, all Competition Eliminator vehicles with a dry sump oil system, all Pro Stock, Super Comp and Super Gas vehicles must be equipped with a lower engine restraint device. While all devices must now be NHRA accepted, an SFI spec 7.2 device is highly recommended in light of the newly announced oil down penalties (SFI spec 7.1 is mandatory in TAD and TAFC).

Comp and Super Comp dragsters may utilize a belly pan in lieu of a restraint, but the belly pan must be from frame rail to frame rail, extend forward of the harmonic balancer and rearward of the flywheel, and must utilize a minimum two-inch-high lip on all sides. Professional and sportsman competitors can review the complete oil down policy by going to http://www.nhra.com/oildowns.

3/5/2007
Florida Trailer-Length Information!
Information from the Florida Department of Transportation, Office of Maintenance Permits regarding requirements for vehicles entering Florida. For a straight truck (truck, motorhome) towing a trailer (towed with ball and pintle), the limitations are as follows: A straight truck may tow no more than one trailer, and such trailer may not exceed a length of 28 feet. However, such trailer limitation does not apply if the overall length of the truck-trailer combination is 65 feet or less.

For semitrailer operation in a truck tractor-semitrailer combination in which the trailer measures more than 48 feet but not more than 53 feet, a permit is not required as long as the kingpin setting is no greater than 41 feet.

The state will be checking trailer length, kingpin settings, and overall length of all straight-truck and trailer combinations (straight truck-trailer combination, bus combination, and non-commercial vehicle combinations).

Florida law provides for a penalty of $250 per foot over length, not to exceed $1,000 per vehicle, for any vehicle that does not have an overdimensional road-use permit.

To contact the Florida Department of Transportation Office of Maintenance Permit Office, call (850) 410-5777 or Patti George, Interstate Registration Service, (800) 383-5829, ext. 1.

To obtain a PDF copy of the State of Florida Overdimensional Roaduse Permits, go to http://www.fdotmaint.com/permit/.

For a PDF copy of the State of Florida Commercial Motor Vehicle Manual, go to http://www.dot.state.fl.us/mcco/pdf/TruckingManual%20-%206th%20Edition%202006.pdf.

3/1/2007
Johnny West To Oversee Tuttle's Team!
Johnny West (pictured) has signed on to oversee racecar preparations for Dexter Tuttle's Torco Race Fuels-backed Top Fueler which is driven by 2006 NHRA Rookie of the Year J.R. Todd. Jim Head will serve as an interim consultant until a permanent crew chief is found.

3/1/2007
Rockingham Adds More Musco Lights!
Rockingham Dragway owner Steve Earwood has announced the completion of the latest in a series of planned upgrades designed to maintain his track's status as one of the nation's top performance complexes. Thirteen new banks of MUSCO lights supporting a total of 65 new light fixtures have gone up at the Carolinas' fastest track in advance of the April 20-22 IHRA Spring Nationals, one of two IHRA Nitro Jam events contested at the premier facility. The $140,000 upgrade was done to enhance existing MUSCO lighting that made the quarter mile at Rockingham one of the best-illuminated in the IHRA series.

"The new lights won't sell us one more ticket or bring in one extra dollar," Earwood said, "but they will make our night shows more enjoyable not just for the fans, but for the racers." The lighting upgrade will be an enhancement for televised night time events including the ADRL's "Dragstock" race, Sept. 14-15.

3/1/2007
Alcohol Funny Car Confirmed For 2007 IHRA Season!
In a very short and to the point announcement the IHRA announced on Thursday, March 1, that the Alcohol Funny Car class would remain on the 2007 Nitro Jam™ schedule as a professional class. Alcohol Funny Car will run at all 12 events and include a world championship points chase. The IHRA had let it be known last year that without a sponsor the class's status with the IHRA was questionable.

3/1/2007
Northern Michigan Dragway Returns to IHRA!
Northern Michigan Dragway will return to IHRA as a member track. Located just southwest of Traverse City in Kaleva, MI, the 1/8th mile facility has been operated by the Ledford family for 38 years. The track will participate in the $250,000 Summit SuperSeries. The Northern Michigan Summit SuperSeries champion will advance to the Summit Team Finals to compete for a chance to race for the sportsman national championship on SPEED during the IHRA World Finals in Rockingham, NC

2/27/2007
Jimmy Walsh To Tune Bernstein Funny Car Operation!
Six-time NHRA champion Kenny Bernstein has signed Jimmy Walsh as crew chief of his Monster Energy/Lucas Oil Dodge Charger Funny Car. Walsh (pictured) will be accompanied by right hand man Danny DeGennaro. Walsh spent 20 seasons with Joe Amato's race team before joining Dexter Tuttle's organization as crew chief for J.R. Todd. In 2006, Walsh tuned Todd to three Top Fuel victories as well as a win at the 2007 season-opening CARQUEST Auto Parts NHRA Winternationals.

2/26/2007
Tom Hammonds Makes All Sports Hall Of Fame!
By Tim Marshall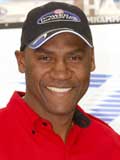 Tom Hammonds

Tom Hammond's has been elected to the All Sports Hall of Fame located in Walton Beach Florida. The 12 year NBA star played for the Washington wizards (Bullets), Denver Nuggets and finally the Minnesota Timber wolves before he retired to go Drag Racing. His number in college at Georgia Tech was retired as the super star is still the leading all time scorer there. Congratulations to this fine individual.

Now Mr Hammond's makes his return to his other passion Drag Racing, which he will debut in Gainesville Florida in just three weeks. He will be at the wheel of his brand new Chevrolet Cobalt which competed at the Pontiac Pro Stock showdown at LVMS just last month. Basically that was just a test session for Hammond and his new team. Harry Turner a GM honcho is his team manager and helping out wrenching is Jerry Eckman. Look for great things from this awesome team!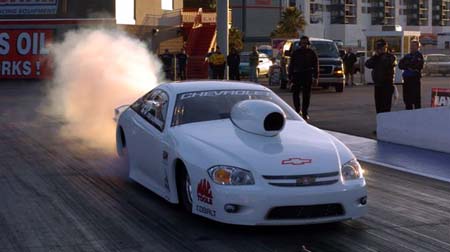 Tom Hammonds Testing @ The Pontiac Pro Stock Showdown @ LVMS

2/12/2007
J.R. Todd Kicks Off The 2007 Season With A Big Win @ The NHRA Winternationals!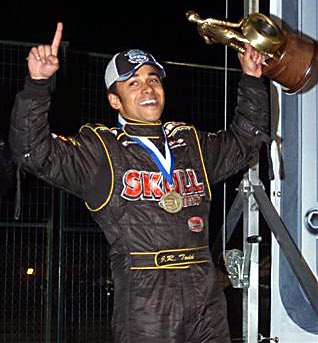 J.R. Todd

Todd's victory in the Skull Shine dragster was his fourth in just 20 Top Fuel starts, an impressive record by any standard. This one was extremely impressive as he followed up a 4.699-second, first-round pass on a freshly washed track with a pair of 4.47s and a 4.482 at 324.98 mph in the money round.

"I never expected things to happen as suddenly as it has for me," Todd said. "It's pretty surprising to me, to be honest. When you have a guy like [crew chief] Jimmy Walsh in your corner, you're going to be good. That guy is the first one in the shop every day and the last one to leave each night. He's relentless.

"Last year was kind of a Cinderella deal for us, but by the end of the year, we weren't surprised by our performance anymore. This year we're for real, and I think all the other teams know that now.

"It was an expensive win for me because Jimmy had this board in the trailer, and every time he tuned me to a 4.5 pass, I had to put a dollar up there. The money is for the crew guys' dinner and whatever. Well, last year I told the team that every time I ran a 4.4, I'd put a $100 bill up there. I had to win the race to pay for all the 4.4s we ran this weekend."

Bernstein ran progressively quicker during the day until he encountered problems in the final. Perhaps he'll think twice before hoping for another final-round battle with his friend Todd, who had the better hot rod this day.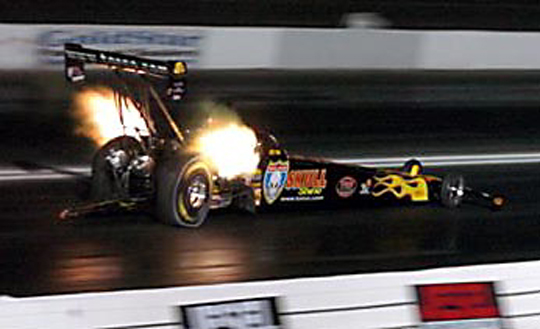 J.R. Todd In The Top Fuel Final

2/12/2007
Ron Weems Win @ The PSCA Winternationals @ LVMS Las Vegas, NV!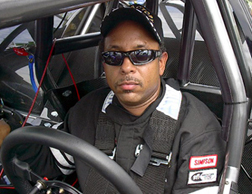 Ron Weems

After Qualifying #2 with a 7.127@197.13 mph Weems takes the win over Rich Zehring with a 7.243 @ 195.65 mph to Zehring's 7.299 @ 159.40 mph In Outlaw Street.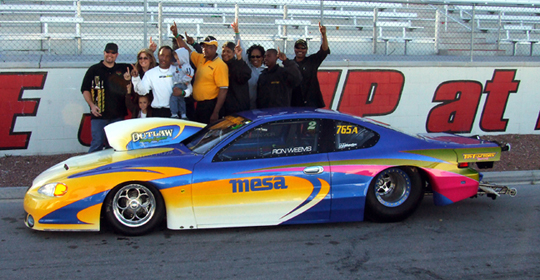 Ron Weems And The Toy Factory Race Team In The Winner Circle!

2/12/2007
Lonnie Patrick Win @ The PSCA Winternationals @ LVMS Las Vegas, NV!

Lonnie Patrick

After Qualifying #1 with a 8.150 @ 171.36 Patrick takes the win over George Raygoza with a 8.163 @ 174.19 mph to Raygoza's 8.253 @ 171.29 mph in True Street.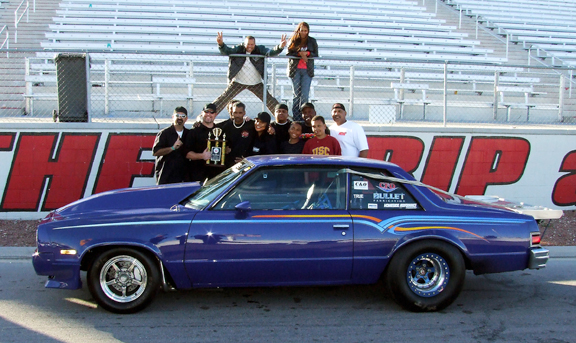 Lonnie Patrick And Team In The Winner Circle!

2/12/2007
Glenn Jefferson Runner-Up @ The PSCA Winternationals @ LVMS Las Vegas, NV!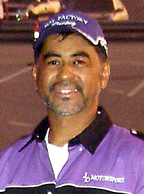 Glenn Jefferson

After Qualifying #5 with a 9.616 @ 132.80 on a 9.60 index Jefferson was the Runner-Up with a 9.619 @ 133.71 mph to Fred Caufield 9.674 @ 130.86 mph in Quick Street-(9.60 index).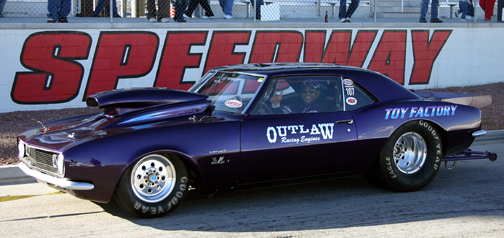 Glenn Jefferson's '67 Camaro

2/6/2007
VP Rewards NHRA Racers with "Top 10" Program!
VP Racing Fuels, the Official Racing Fuel of NHRA Championship Drag Racing, has extended their "National Top 10 Program" for NHRA Sportsmen competitors. With the program, every Top 3 finisher from the 2006 season is eligible to receive from VP Racing 5 gallons of racing fuel at no charge at each national event attended in 2007, while the remaining Top 10 finishers can receive 5 gallons at half price. The program includes every NHRA Sportsman class and any fuel of the racer's choice. For Alcohol classes, the 2006 Champion is eligible to receive a 54-gallon drum of VP's M1 Methanol at no charge, while all other Top 10 finishers will receive a drum of M1 for half price at each national event attended.

"We know how hard it is just to compete at this level, much less finish near the top," said Steve Burns, VP's President and CEO. "So we want to recognize and reward the efforts of competitors who exhibited the dedication and resourcefulness necessary to achieve a Top 10 finish. Competitors should be aware this program will continue next season as well, so the Top 10 finishers from this year can enjoy the fruits of their labor and dedication in 2008." Program participants will still be eligible for VP's contingency awards, of which it has posted more than $287,000 this year across all NHRA classes.

Questions regarding VP's NHRA National Top Ten Fuel Program can be directed to Brad Horton, Regional Manager for VP, at 210-635-7744 or bhorton@vpracingfuels.com. If racers need fuel recommendations or have questions about tuning, they can contact VP's Tech Director, Jay Farnsworth, at 812-878-2025 or tech@vpracingfuels.com.

2/6/2007
Larry Bradshaw Of Iron Eagle Racing Has Won Another Wally!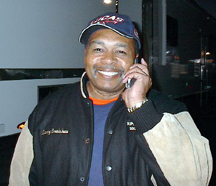 Larry Bradshaw

Larry Bradshaw of Iron Eagle Racing has won another Wally. Larry, racing at the Las Vegas National Open at The Strip in Las Vegas, defeated Bob Herr to win the Super Gas Championship.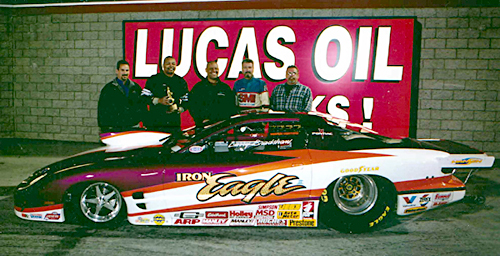 Larry Bradshaw And Team In The Winner Circle

Results by Charlie S. Waggoner Jr. - Shake City Express Racing

2/2/2007
Fontana Test N Tune Cancelled For February 3rd & 4th!
ATTENTION RACERS: The NHRA Test N Tune For February 3rd & 4th Has Been Cancelled. The Only Thing We Will Be Running Is The Following Brackets: Top Comp, SCEDA (Electronics & Non-Electronics), Super Comp, Pro Gas And Super Street.

1/12/2007

VP Racing Fuels To Sponsor NHRA Divisional Race @ VMP!


VP Racing Fuels, the Official Racing Fuel of the NHRA, will return as the Presenting Sponsor of the NHRA Lucas Oil Drag Racing Series event at Virginia Motorsports Park scheduled May 4-6 in Dinwiddie, Virginia. VP also will provide on site fuel service at VMP, as it does for all NHRA Lucas Oil Divisional events where it continues to fuel the vast majority of NHRA divisional competitors.

"We were the presenting sponsor for their inaugural event last year, "said Jim Kelly, Regional Manager for VP. "The Division 1 and 2 racers staff did an excellent job for VP and the NHRA, so it was a no brainer to come back and do it all over again. They also have a really good MX track at the facility and since we fuel a great number of pro and amateur riders it was a good opportunity for us to witness a very diversified weekend of racing."

"We've fueled every NHRA Pro Stock World Champion since 1976 and have been a part of many, many sportsman championships since then as well, "Kelly pointed out. "VP has a reputation for making big power and for producing the highest quality products - products that are consistent drum after drum. This sponsorship is a good complement to the presence we maintain on the track, in the pits and with the engine builders with our Race Services, Tech and R&D programs."

The event is scheduled May 4-6 with a track test day on May 3. The VP fuel truck will be open for business on all 4 days providing race fuel and methanol for all classes. For more information please visit vpracingfuels.com or virginiamotorsportspk.com.

1/9/2007

Llewellyn Returns To Pro Stock Motorcycle With New Texas-Based Team!

By Kevin McKenna, National DRAGSTER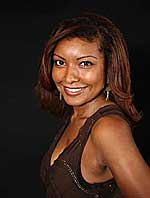 Peggy Llewellyn

Peggy Llewellyn, who rose to prominence as NHRA's first female African-American Pro competitor during the 2001 season, will return to the Pro Stock Motorcycle class this year as part of a new team fielded by Texas-based Ford dealer Karl Klement and his wife, Kim. To accelerate their learning curve, the Klements have enlisted the help of six-time NHRA champion crew chief George Bryce. Bryce will share the tuning duties of the new entry along with veteran crew chief Shane Maloney.

"I drag raced 30 years ago and always wanted to be involved in the NHRA," said Klement, who also has 20 years of experience in AMA dirt track racing. "I went to a couple of races last year, and the sport is so clean and professional, and I just wanted to be involved. I told my wife I'd like to do this [Pro Stock Motorcycle] deal, and I went to George's drag racing school in Gainesville [Fla.]. I met two or three racers on the circuit and decided I wanted to go drag racing this year."

Llewellyn first attended drag races at age 7 with her father, Eugene, who campaigned a nitro Funny Bike. After a successful bracket racing career, she entered six POWERade events in 2001, qualifying three times and running a best of 7.30.

"It has always been my plan to get back out there," said Llewellyn. "It's something I wanted to do, but I wanted to make sure it was something I could do."

Llewellyn recently enrolled in Bryce's Pro Stock Motorcycle program at Frank Hawley's NHRA Drag Racing School in Gainesville and immediately caught Bryce's attention.

"George called me around Halloween and told me about Karl and how he wanted to put together a team," said Llewellyn, who at 5 feet 2 inches tall and 115 pounds is the perfect size for a Pro Stock Motorcycle rider. "Then it was on fast-forward, and I was back at the school again."

The team plans to build two new bikes, a Suzuki GSX-R and a Buell V-Twin, and after extensive testing race whichever is quicker when the 2007 Pro Stock Motorcycle season begins at the ACDelco NHRA Gatornationals March 15-18.

1/4/2007
Blair Promoted To VP @ LVMS!
Chris Blair, who has served as senior director of drag-racing and dirt-track operations at Las Vegas Motor Speedway for the past five years, has been promoted to vice president of racing operations. In his new role, Blair will oversee the operation of the Bullring and will continue his management of The Strip and the half-mile dirt track.

"Chris has done an outstanding job in helping make The Strip the premier drag-racing facility in the country," said Chris Powell, LVMS general manager. "In his five-plus years here, he has developed our Midnight Mayhem program, brought world-class drifting to the speedway and made the dragstrip a favorite among race fans and competitors. And we're confident that Chris's efforts will be equally effective at the Bullring."

Blair, a graduate of the University of Kentucky, came to LVMS in August of 2001 after spending four years as the Northwest Division Director for the National Hot Rod Association. Blair also has worked as a director of business development for Clear Channel Motorsports and began his career in the industry as a sportswriter in his native Kentucky.

1/3/2007

NHRA Selected As A Finalist For The Diversity In Motorsports Award!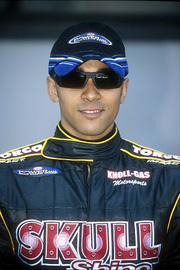 J.R. Todd

The National Hot Rod Association, which has set the bar among Motorsports sanctioning bodies in the field of diversity, was selected as one of two finalists for the prestigious Diversity in Motorsports Award following a 2006 season that was highlighted by the emergence of Auto Club Road to the Future winner J.R. Todd.

The other finalist is the Urban Youth Racing School and the winner will be announced next week, Tuesday Jan. 9, 2007, at the 11th annual Urban Wheel Awards ceremony, which will take place at the Max M. Fisher Music Center in Detroit. The Urban Wheel Awards ceremony is the only official event honoring African-Americans, Latinos and Asians during the North American International Auto Show.


Click to visit our sponsor's website
© Copyright 2004-2007 Black Dragracers.com All Rights Reserved.
Designed & Maintained by: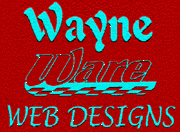 Sponsored by: