We are in the process of placing correspondents in each division, but until then we are asking the assistance of race participants and/or spectators to help by sending in race results, news and photos. It's simple just Click Here so we can post it!!!!
If you've been off the web, you can go back into the Race Coverage Archives 2007
Ron Weems, Craig Williams & Charles Jackson Win & Runner-Up @ The PSCA's Season Opener @ AAA Auto Club Dragway-California Speedway-Fontana CA. March 14-16!
The PSCA season opener in Las Vegas was canceled due to rain and high winds, and Mother Nature threaten to do the same last weekend at AAA Auto Club Dragway at California Speedway. The bad weather interrupted Saturday qualifying but the weather held up for Sunday's eliminations to get the first race of the season finished.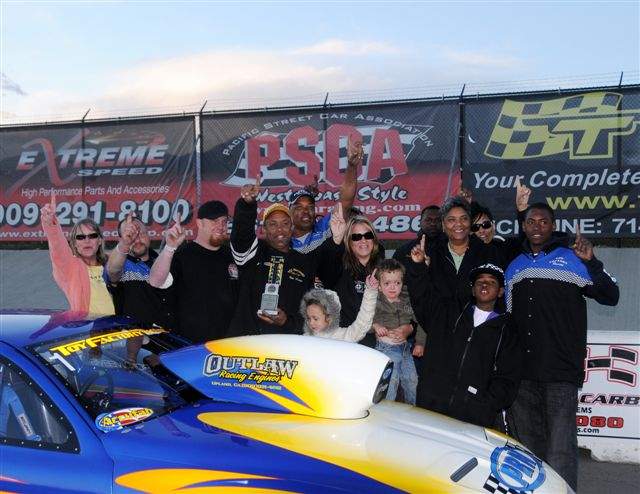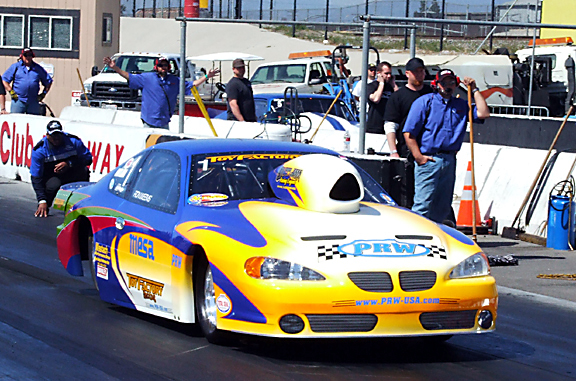 Ron Weems

Ron Weems took the win in Outlaw Street 10.5 with a 7.062 @ 195.76 on a single when Rich Zehring could not make the call.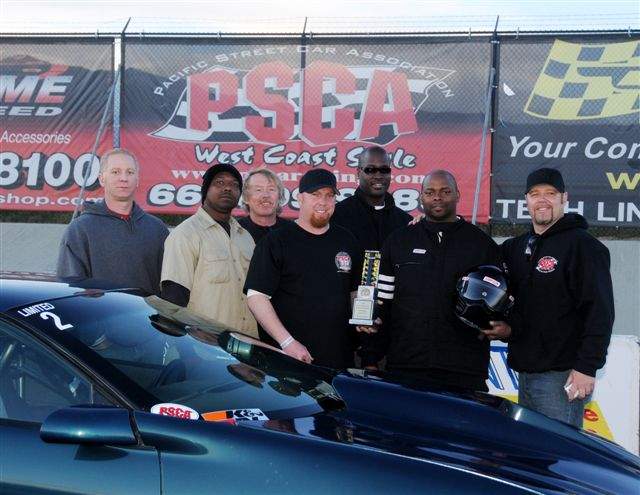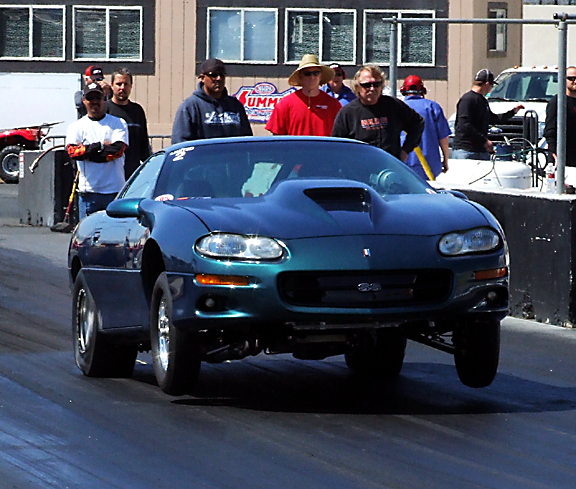 Craig Williams

Craig Williams took the win in Limited Street with a hole shoot 9.178 @ 154.94 over Gary Brandt 8.942 @ 149.63.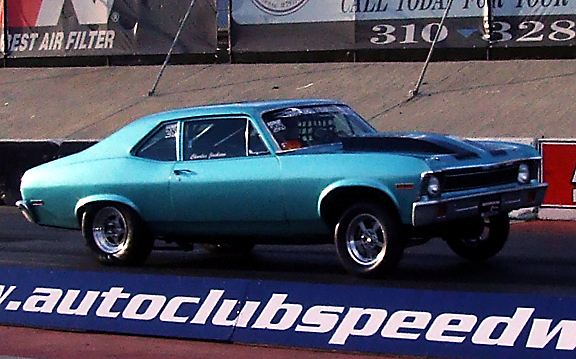 Charles Jackson

Charles Jackson won the 2007 World Finals make-up final round in Mean Street over Sergio Felipe on Sunday Morning then his 10.653 @ 126.64 was runner up to Ron DeHoop's 10.635 @ 117.79 in Mean Street @ the Spring Break Shootout.