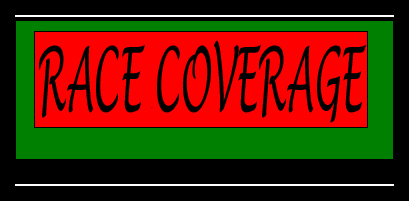 We are in the process of placing correspondents in each division, but until then we are asking the assistance of race participants and/or spectators to help by sending in race results, news and photos. It's simple just Click Here so we can post it!!!!

If you've been off the web, you can go back into the Race Coverage Archives 2008


5/18/2009
Ron Weems Takes Win & Points Lead In Outlaw Street 10.5 @ PSCA "California Nationals"!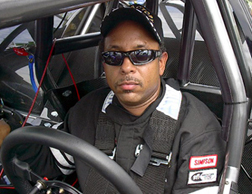 Ron Weems

Ron Weems 7.019et @ 200.80mph took the Outlaw Street 10.5 win & the points lead over Greg Seth-Hunter 7.173et @ 207.37mph @ PSCA "California Nationals" @ Auto Club Dragway-Fontana, Calif.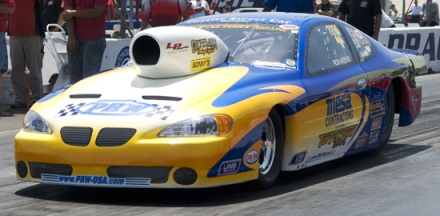 Ron Weems '05 Grand Am

5/3/2009
Antron Brown Collect Victory In Madison!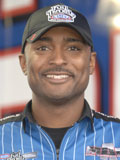 Antron Brown

The Top Fuel final was a rematch of the season's second event, in Phoenix, and the result was the same. Brown collected the win, his fourth in the class and 20th overall, in impressive fashion, defeating Brandon Bernstein with a 3.85 at 318.02 mph – the fifth-fastest speed ever at 1,000 feet – to Bernstein's 3.88 at 310 mph. The victory boosted Brown to the points lead ahead of Tony Schumacher.

"This was a phenomenal race," said Brown. "Anytime you line up against Bernstein, you have to be on top of your game, and we were. Rob Flynn is the crew chief over there, and I know what he's capable of. He won this race last year with my [former] teammate, Rod Fuller. We figured that they would run a 3.85 or 3.86, and we knew we'd need to match that.

"Our team was getting better one step at a time. We were getting faster and faster. In the final, we decided to give it everything we've got. We took the wickerbill off, so I knew it would run a big speed if it was stuck. Even so, I was surprised that we ran 318. That was big for us, and I owe it to Brian [Corradi] and Mark [Oswald]. They've gone from Funny Car to Top Fuel, and they haven't missed a thing."

4/20/2009
Craig Williams Win @ PSCA "Las Vegas Nationals" In Limited Street!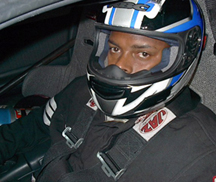 Craig Williams

The '00 Camaro of Craig Williams took the Limited Street win over #1 Qualifier and Top Speed Russ Delia Jr. '67 Camaro.

3/16/2009
Charles Jackson Jr. Win @ PSCA "Spring Break Shootout" In Mean Street!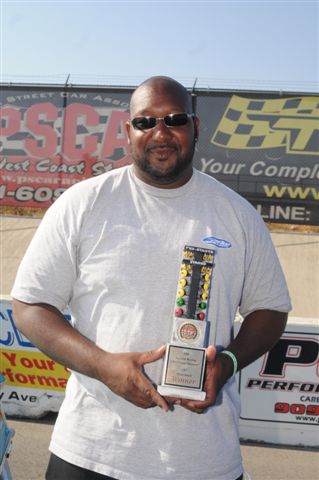 Charles Jackson Jr.

The '72 Nova of Charles Jackson Jr. took the Mean Street win over the '75 Vega of always-tough Mike Nordahl.

2/23/2009
Antron Brown Pick Up Big Win @ 25th Phoenix Race!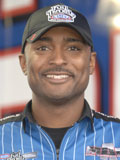 Antron Brown

Brown started the season well in the Brian Corradi- and Mark Oswald-tuned Matco Tools dragster with a runner-up in Pomona, but the team left California with a thirst for that coveted Wally. He got the chance again when he met Bernstein in the final round. Brown, a former Pro Stock Motorcycle rider, took his third career Top Fuel win two races into his sophomore season by posting a 3.846 at 310.63 mph, while Bernstein smoked the hides and ran a 5.17.

"This just shows you how strong this team is," said Brown, who leads the Top Fuel points standings for the first time in his career. "During the off-season, I looked at the guy upstairs and said, 'What is all this adversity for?' It was crazy. Then I found out that we were going to get Brian or Mark, and I had no doubt that we were going to be a good team. They took our car to another level.

"We were bummed in Pomona, because we had the car to beat going into the final before we had a mishap that slowed us down. The crew is getting more confident with every run. I think we're going to keep getting stronger as the year goes on."

The internal components of Brown's dragster were used and abused every time he got back to the pits in eliminations, but they worked well for 1,000 feet at a time as he ran strong on Sunday. Brown's motor expired early in a first-round defeat of rookie Del Cox Jr. He was locked in the 3.8-second zone after that by running 3.885 and 3.819 to survive competitive battles against Shawn Langdon and Tony Schumacher.

© Copyright 2004-2009 Black Dragracers.com All Rights Reserved.
Designed & Maintained by: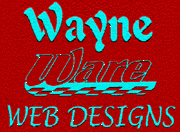 Brought to you by: