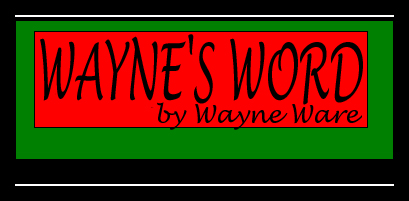 Blacks Need Money to Compete in the NHRA Top Three Pro Categories!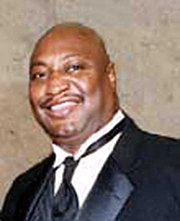 At the 45th Winter Nationals (which mark the beginning of the 2005 NHRA season), I did not see any black drivers in the top three pro categories (Top Fuel, Top Fuel Funny Car or Pro Stock Car). There are however, black riders in NHRA's Pro Stock Bike. NHRA pro drag racing continues to be a sport of mostly white competitors and spectators.
In 2003, Bill Shack of Jesse Jackson's Rainbow/PUSH Coalition called auto racing "the last bastion of white supremacy" in professional sports. The fundamental problem is that it's hard to break into the NHRA's POWERade series pro ranks.
Unlike basketball, football or baseball, raw talent isn't enough to get an aspiring driver down the quarter mile. There are no walk-ons in drag racing. To compete in Top Fuel, Top Fuel Funny Car or Pro Stock Car, the major league of NHRA, a driver literally needs $3 Million. That's the estimated minimum cost for maintaining a car, parts and minimum crew of 6 people for a season. For a new driver, it's a daunting obstacle. It's little wonder that the sport is dominated by family names like Schumacher, Bernstein, Force and Johnson.
Drag racing is not devoid or adverse to minorities. In 1960's, Malcolm Durham, who was involved since the early days of NHRA, became one of the first black team owner's of a Fuel Funny Car and was also one of the first blacks in drag racing to receive factory sponsorship. In the new millennium, there are many black drivers anxious to compete.
I believe NHRA needs to respond with a diversity program like NASCAR's "Drive for Diversity" program to create black team owners, drivers and crews members for the POWERade series. Just to name a few, Eddie & Rodney Flournoy were team owner and driver in Top Fuel Funny Car from the mid 70's to the early 90's. John Kimble was a team owner and driver in Top Fuel in the mid to late 70's. Former NBA star's Larry Nance and Tom Hammonds were team owners and drivers in Pro Stock Car from the mid 90's to the early 2000's. But all had to shut down their operations due to the lack of sponsorship.
If the NHRA does not come up with a diversity program, this will ensure John Force, Tony Schumacher or Kurt Johnson will not face a black competitor in the near future. Black drivers won't be able to get down the strip at Pomona or Indianapolis without the proper funding. Corporate America can effectively level the playing field by sponsoring black owners, drivers and crews.
NHRA sponsorships are a lucrative prospect for savvy businesses, and gives drivers the money to compete. The season runs from February to November, and the sport boasts 55 million fans, experiencing a 19 percent boost between 2000 and 2002 alone. 75 percent of the fans are males, and with a quickly growing number of women spectators. Over 40 percent earn $50,000 a year or more. They also usually homeowners with children.
The fans are intensely loyal to the sport and their favorite team(s). A 2002 performance research survey found product sponsorship of NHRA "almost always" or "frequently" factored into the shopping habits of 75 percent of fans. This is compared to only 47 percent in professional golf. Fifty percent say they would switch their brand allegiance due to a company's racing sponsorship.
There's no shortage of willing black drivers in need of corporate sponsorship, and no lack of interest in them among the drag racing fans. Giving blacks the money they must have to field a competitive team is the key to integrating the sports' top three NHRA Powerade categories and for them to bring home the titles.
Not only will money help integrate the field, but it will also create more fans. Minority interest in the sport is already growing, with the black fan base reportedly growing by 49 percent between 1999 and 2004. The presence of more drivers of color in the NHRA POWERade Series can only bring more minority fans to the sport and the products they endorse.
It's time to end the perception that NHRA Top Fuel, Top Fuel Funny Car and Pro Stock Car is a white sport. It's not about white, but about "green" (money.) That's the key to getting any driver on the track, and businesses funding good black owners, drivers and teams is a win-win scenario for everyone.
Wayne Ware
What's your opinion? Send us an e-mail to: feedback@blackdragraces.8m.com