Nicole Lyons Uninjured In Crash On 3rd Day Of Drag Racing School!
3/19/2006
By Wayne Ware
Nicole Lyons

"Dale is an exceptional and amazing instructor. He really is patient and takes the time to make sure you're comfortable and everything is right before you move on. I'd be willing to pay him to come out for 3 months straight to just practice, practice, practice when I get sponsorship and my team put together". These were the words Nicole Lyons had to say about Dale Brinsfield after attending Dale Brinsfield's Drag Racing School (DBDRS).

On Wednesday, March 15, 2006, Nicole Lyons was uninjured after hitting the wall in the Chevy Cavalier belonging to DBDRS @ Rockingham Dragway-Rockingham, NC. Prior to hitting the wall, Nicole had cut 0.003 lights and posted the best 60' times (1.053) the Cavalier had ever seen. When Interviewed about the accident, Nicole gave the following statement: "On Wednesday, the temperature was around 45 to 50 degrees all day. The track was only prepped a little pass the starting line. It was freezing cold out there, and there were only two Pro Mod guys out there running in addition to us. Every time they attempted to make a run they were all over the place. So, here I go. Something told me, " You wouldn't even run your own car in these conditions." But when you're trying to rush to get your license because you're a day behind due to bad weather and car problems, you're trying to hurry up and get it done.

Initially, Dale thought since I'd never driven a clutch car, I wouldn't be able to do the burnouts. He said it took him 3 classes at Roy Hill's school to get his license, and I was doing in the first class what he had completed in three. So on Wednesday, when I was putting it down the way I was (the burnouts and the 60 foot numbers), everyone was in shock. So even though the conditions weren't to my liking, when Dale told me to go, I listened because he was the teacher. I launched the car and put it in second gear. As soon as I put it in second, it immediately turned left and headed straight to the wall on the other side. As soon as it did that, I shoved the clutch in with all my might. Once it's doing what it's doing, you're just hanging on. I was hoping we would stop and everything would be okay. The instructors were trying to say I turned the wheel, but when I punched in second and it turned, it went the way the wheels were already turned. It was just a lot of factors. There may have been some other measures I could have taken, but being a rookie driver I did the best I knew how. I was encouraged by one of the Pro Mod guys who told me to keep doing what I'm doing, and don't let this stop me. He said he hadn't seen anything like what I had been doing. He said there are two types of racers: Those who have wrecked, and those who are going to wreck.

I was killing it in this car, better than the instructor had done himself. They were telling my husband that we were going to be so rich, it was crazy! After the wreck the Pro Mod guys that were loose all day said the track was bad, and they were going to just go home. If there was another car available that day, I would have come straight out of the ambulance and back onto the track. I'm ready to continue my quest for my pro stock license and running my team!

To see the actual crash, keep your eyes open for Nicole's upcoming reality show, "DNA of Racing". They were filming while she attending DBDRS.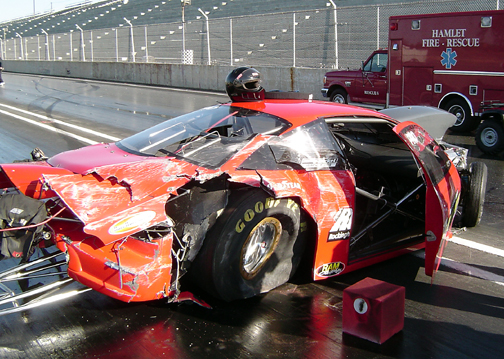 "Front Passenger Side Hit The Wall, And Then The Car Spun
And Hit The Rear"
To learn more about Nicole click Here.
© Copyright 2004-2007 Black Dragracers.com All Rights Reserved.
Designed & Maintained by: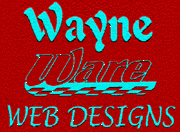 Sponsored by: