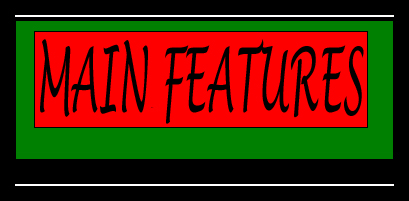 Mercadel Motorsports Has High Hopes For 2007 Season After One Year Bout With Katrina!
Rebekah Mercadel, born in New Orleans, Louisiana and now living in Fort Worth, Texas (via Hurricane Katrina) is the driver of the Mercadel Motorsports Top Alcohol Jr. Dragster. She is making a name for herself around the country, but not in the way one would expect this 14 year old to perform. In 2004 she won the "Mahalia Jackson Music Award of Excellence." Although she is a talented singer, she has chosen to perform on a different stage… the DRAGSTRIP! She is one of about 8,500 National Hot Rod Association (NHRA) junior drag racers and one of a very few licensed minority top alcohol junior drivers in the country. Her race car is about fifteen feet long and goes from ZERO to 85mph in just SEVEN SECONDS!

Nicole Lyons Racing Toward Her Dreams!
Nicole Lyons has been racing cars most of her life and is one of the few African-American women to race on the National Hot Rod Association (NHRA) Circuit. Besides racing cars, Lyons also owns and operates her own muscle car restoration shop Cole Muscle Cars.

Nance Wants Back In Game: Former NBA All Star looking for way to drag race again!!
Larry Nance was born to play basketball. At 6-foot-10, he towered over everyone as he walked around the staging lanes at Norwalk Raceway Park…shaking hands and hugging old friends, friends he wants to spend much more time around than one weekend at the Skull Gear World Nationals.

Candyce Marsh Not Your Typical Racer!
As an aspiring young racer Candyce Marsh is like many others that have similar goals. She comes from a racing family, has been around racing all of her life, is a second-generation driver and dreams of a future as a well-funded, professional race driver. Unlike most other young racers however, she has a Bachelor of Sciences degree in Accounting and Business Administration and just this month added her Masters (in Industrial Technology) from North Carolina A & T State in Greensboro. Oh...and did I mention that, in addition to being well educated, she is well spoken and personable? This is the story of Candyce Marsh, who is not exactly your typical racer.

Martin Motivates Motor City
ACDelco sponsored IHRA Pro Modified driver Harold Martin relays positive message to the students of Detroit!
Harold Martin has a message for his fellow drivers, as well as for professional athletes in general…the youth of America needs you.
Speaking to a group of inner-city high school kids at the North American International Auto Show in Detroit, Martin spoke passionately about the importance of goals, education and persistence.

HISTORY WAS MADE!!!!!!!!
History was made by Jonathan Womack & the Womack Family race team of Houston, Texas. Jonathan became the first BLACK to win a NHRA National Championship. Jonathan won the 2004 Super Gas National Championship at the 40th Annual Automobile Club of Southern California NHRA Finals-Pomona, Calif.